Freepik Affiliate Program
Who gets the word out? You.
We grow fast. Our community is big, and we want it to get even bigger, so we need your help. Participate in Freepik Affiliate Program, spread the word out and earn 15% of every purchase or renewal you send our way.
Use code 2341 and register for free
Program Benefits
Earn 15% of each new subscription and renewals
Powerful tools and technology to your affiliate partnerships
Cookie length for 30 days
Personalized and expert affiliate marketing service
Intuitive, easy-to-use platform
Why us?
For nearly ten years now, Freepik is offering high-quality graphic resources to users all around the world.
From vectors to the great variety of stock photos and PSD files, there is something for every creative project at Freepik, for personal or commercial use.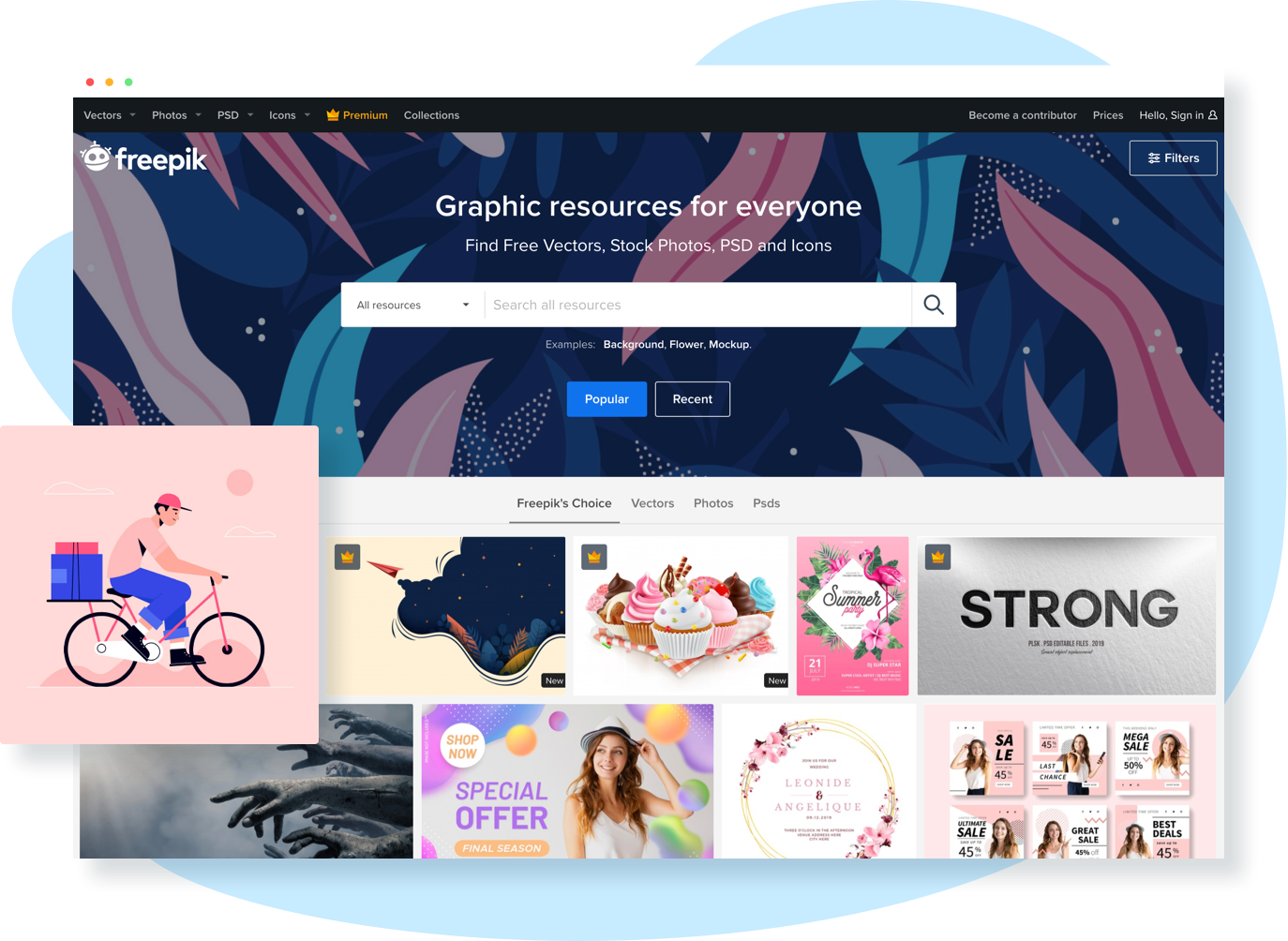 Join our Affiliate Program
To participate in Freepik Affiliate Program simply fill out an online registration form.
If you have any questions, send a message to affiliate@freepik.com
Use code 2341 and register for free
Become an affiliate