Boost the creativity of your team
Access to unlimited assets that will take your work to the next level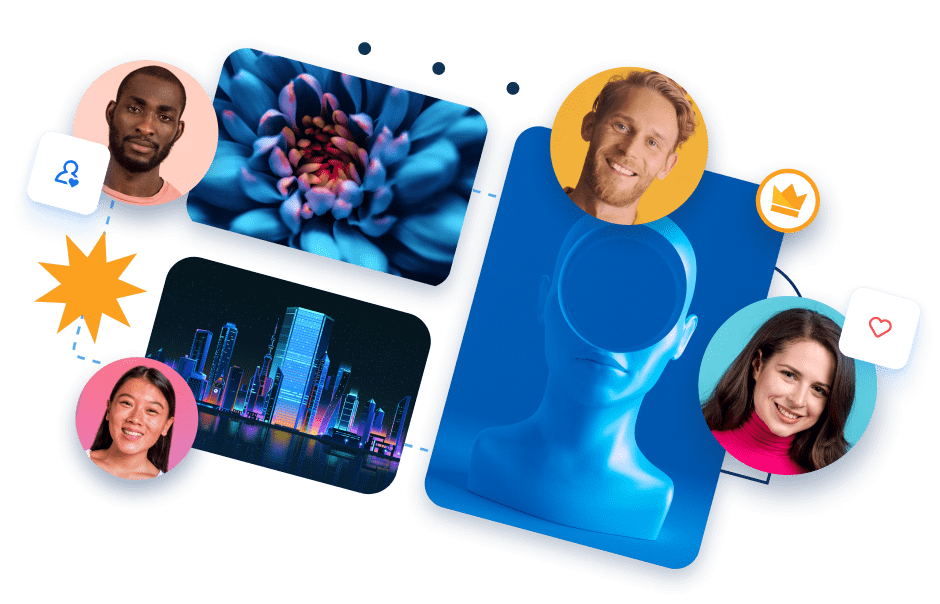 Freepik Teams plan
Teams is designed to enhance collaborative work and develop a cohesive visual language for your company. Manage your creative team easily and keep track of your performance. With Teams, you'll get:
All the benefits of the Premium plan
A single administrator to manage your team
Personalized plan to suit your needs
Priority technical and legal assistance
The more seats, the greater the discount
Customize your Teams plan
107.52 USD every month. VAT and local taxes may apply.
645.12 USD every 12 months. VAT and local taxes may apply.
Premium is the go-to plan for designers and now includes:
The platform of choice for creatives
Curated high-quality photos, videos, vectors, PSD, AI images, icons... Plus, our online editor to speed up your work.
High-quality assets
Exclusive resources
Content variety
Easy to edit
The home of editable icons
Flaticon provides +10.8MM icons, and stickers in SVG, EPS, BASE64 and more formats compatible with professional tools.
Built-in editor
Editable files
Custom collections
Font generator
Enhance your design process today
Full license
You can use any asset for commercial or personal use without attributing the author. High-quality photos, fonts, vector icons, stickers, and logos ready to use.
Premium content
Download without limits millions of exclusive, high-quality videos, images, vectors, icons, stickers, 3D, PSD, fonts, or logos. And all of Flaticon. Plus, edit your assets online.
New assets daily
Discover over 50K new editable assets daily carefully curated. That means 250K photos, fonts, icons, stickers, and logos per week. More than 1.25MM assets per month.
Ad free
Focus on what matters with an ad-free interface and improve your browsing experience. Scroll through a screen of high-quality assets and select your best fit.
Do you need a tailor-made solution?
Let us know what your team needs, and we will offer you a customized plan based on your requirements. Please feel free to contact us to find out more about our prices and conditions.
Freepik Company will process your personal data to study your request to purchase a Freepik Teams plan and, if it is approved, will process the purchase and activate the subscription. We will not transfer your data to third parties. You may exercise your rights of access and to rectification, portability, elimination of data and restriction of processing, or file a complaint before the Spanish Data Protection Agency (AEPD) from time to time. For further information on our data processing, you can consult our Privacy policy.